Solar energy harvesting is becoming mainstream in professional IoT applications, moving beyond hobbyists and makers. It is particularly useful in agricultural monitoring and asset tracking, where inaccessibility and maintenance costs can be significant challenges. If you lack access to grid-based energy or find it costly to replace batteries frequently, solar harvesting can be an excellent solution for your needs.
Important considerations
One key to getting the solar-powered IoT applications right is the ability to harvest. However, as for batteries, many make a mistake thinking that this is the most important consideration. Concentrating solely on the energy source, such as selecting the most energy-packed battery or the largest solar panels, can increase product size and cost while restricting its potential uses.
Instead, there are three things to consider to get the solar harvesting right for your IoT device:
Access to light, natural and/or artificial
Power consumption profile of your IoT device
Performance of the solar panel and its energy storage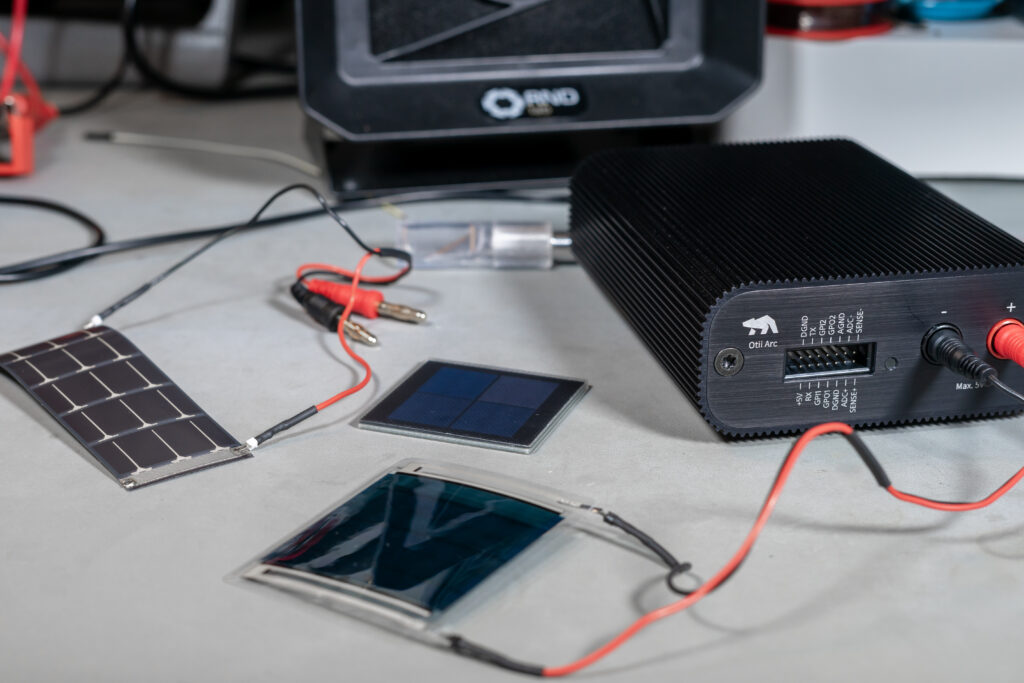 Pick the right solar panel for an IoT device
To make a fair and data-backed decision about whether solar energy harvesting is a superior energy source compared to battery power, we need to evaluate its economics. To accomplish this goal, you can apply these three best practices:
Know your use cases

Understand the use cases, how often the device will collect data, receive/transmit information for each of the use cases, and what type of environments. If the device is mobile (e.g., asset tracking), the number of different field points may be overwhelming – then pick the corner cases to evaluate.

Profile your IoT device power consumption

Measure energy consumption profile for duty cycles of the device and power levels as per use case. Knowing the active and sleep mode behavior can be invaluable in matching it to the energy source.

Profile the solar panel for available energy at the device location.

Profile the current-voltage (I-V) characteristic curve for different light levels to find the maximum power to understand if you will have the energy that corresponds to your IoT device needs.
In addition to direct and indirect sunlight, some solar panels can use artificial indoor light sources such as LED, fluorescent, incandescent, and halogen to generate electricity. These panels enable more diverse use cases that need to be evaluated.
Here is a tutorial showcasing step-by-step practice of measuring solar panels (using using Otii Arc and Battery Toolbox):
Example: Testing solar energy harvesting panels for a LoRaWAN device
The video below showcases the best practices being applied when testing small-size solar panels for a LoRaWAN IoT device Generic Node from The Things Industries. Solar panels evaluated can be found here and here.
If you want to know more about the set-up for profiling solar panels make sure to talk to our engineers directly.
---
Don't want to miss any new tech content? Subscribe to our monthly newsletter!