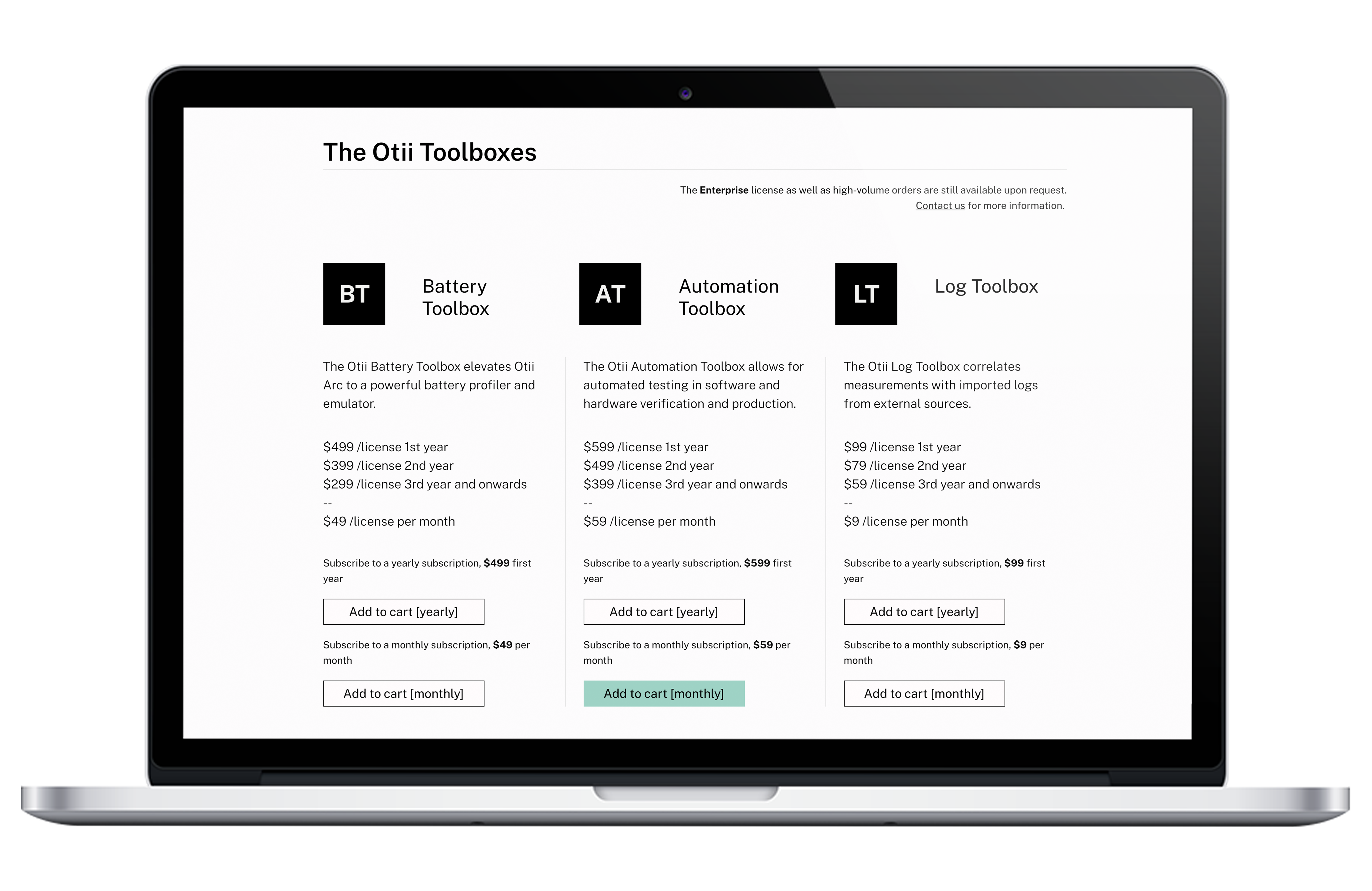 We're very excited to announce that we just launched the Qoitech e-commerce store for you to get your Otii toolboxes within just a few clicks. And not only that, you can now pay easily via credit card or PayPal.
Can't commit to a yearly subscription? We now offer you the option to subscribe to a monthly Otii Toolbox subscription!
Note that the e-store is for software subscriptions only, and in this first phase only for new customers. For renewals and invoice option contact Sales here. Otii Arc (the hardware) with perpetual standard software can be purchased through our authorized distributors that you can find here.
More details about how to subscribe, renew or upgrade you'll find in our Toolbox Subscription FAQs.
Check out our new e-commerce store here!
The Qoitech Team