In March, we started the event season by attending the latest edition of Embedded World fair in Nuremberg, Germany. We arrived with new software features and a powerful addition to our collection of 'magic black boxes' for developers. Our professional tools are power supplies, analyzers and battery simulators. They can measure power and current accurately in a wide dynamic range and at very low levels, which makes them ideal for designing low-power applications, which has proven very sought at this year's highly anticipated embedded event.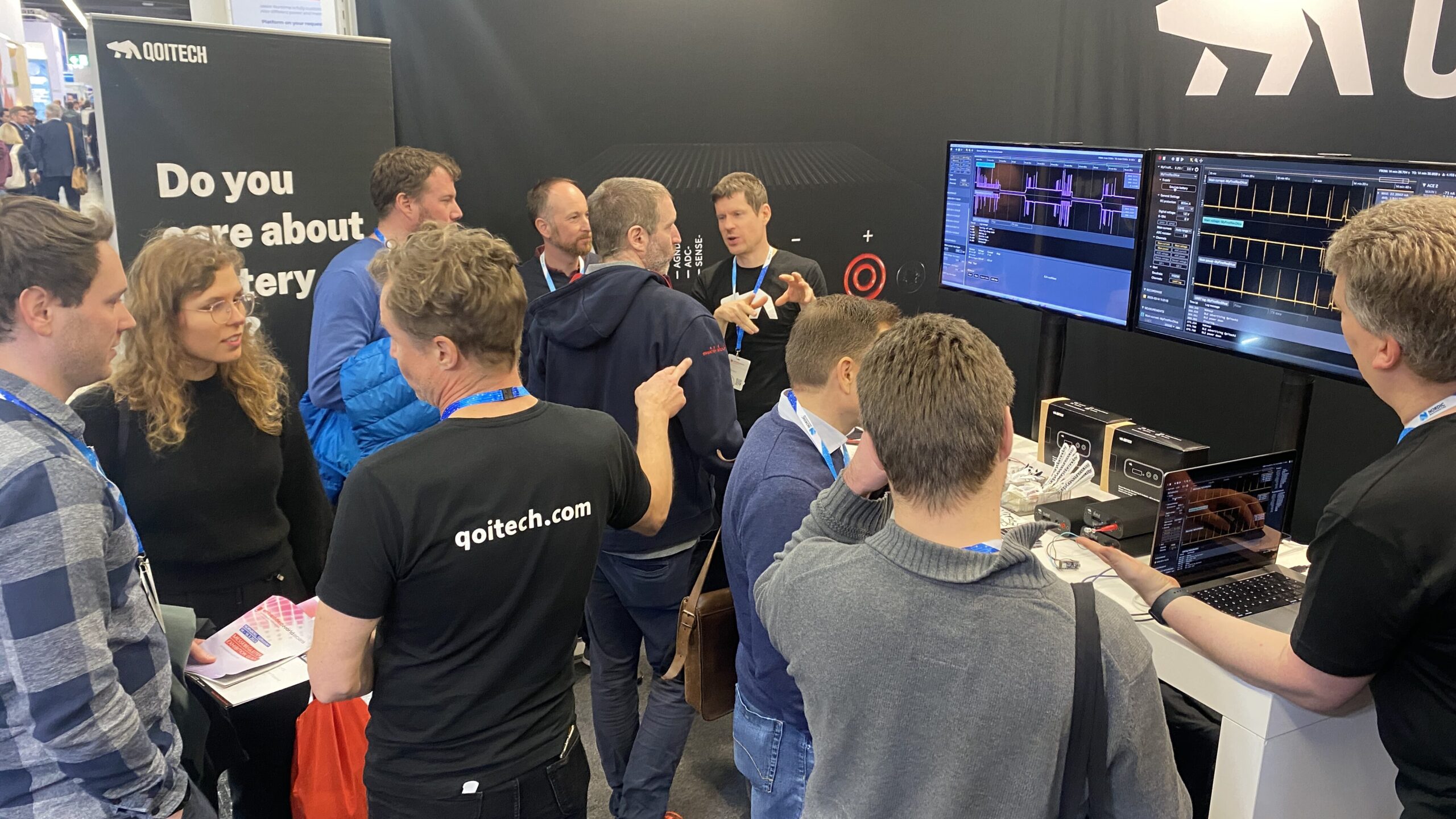 New product – Otii Ace Pro
The show's highlight was our new Otii Ace Pro, the 'big brother' of the Otii Arc Pro, with higher voltage (25 V), sample rate, and more advanced features such as serial measurements. We expanded the product portfolio to cater to customers working with a wide range of devices, from small sensors to commercial products and industrial equipment.
Check out the details on Otii Ace Pro and hardware tech spec comparison to pick the right Otii hardware for your use cases.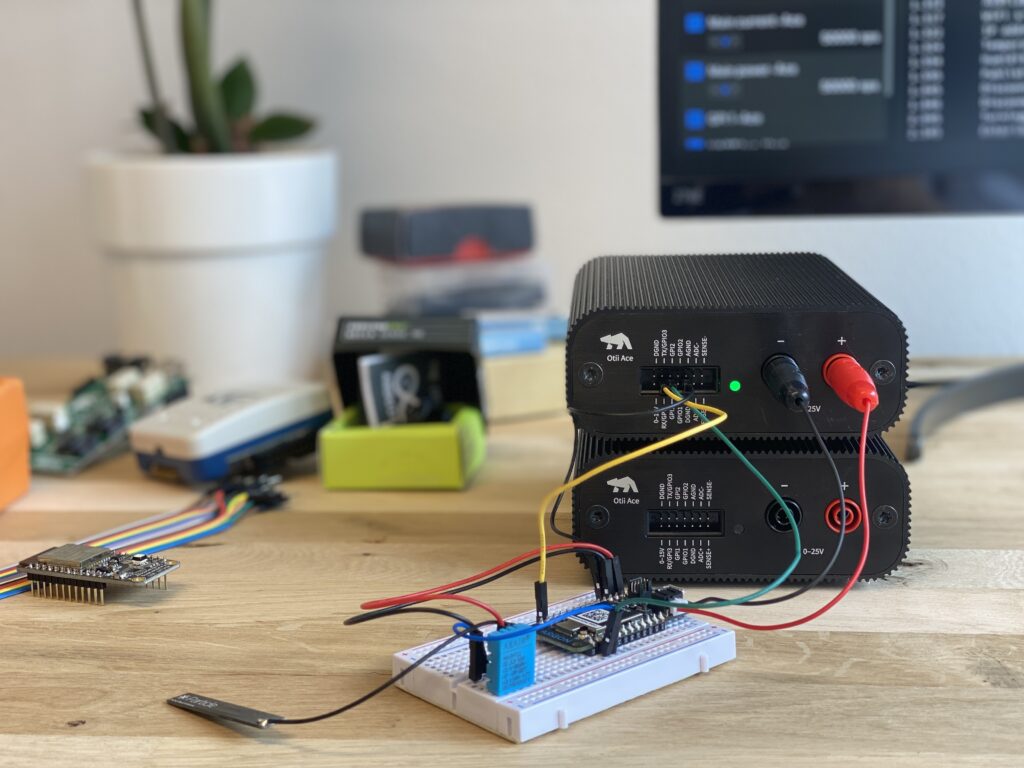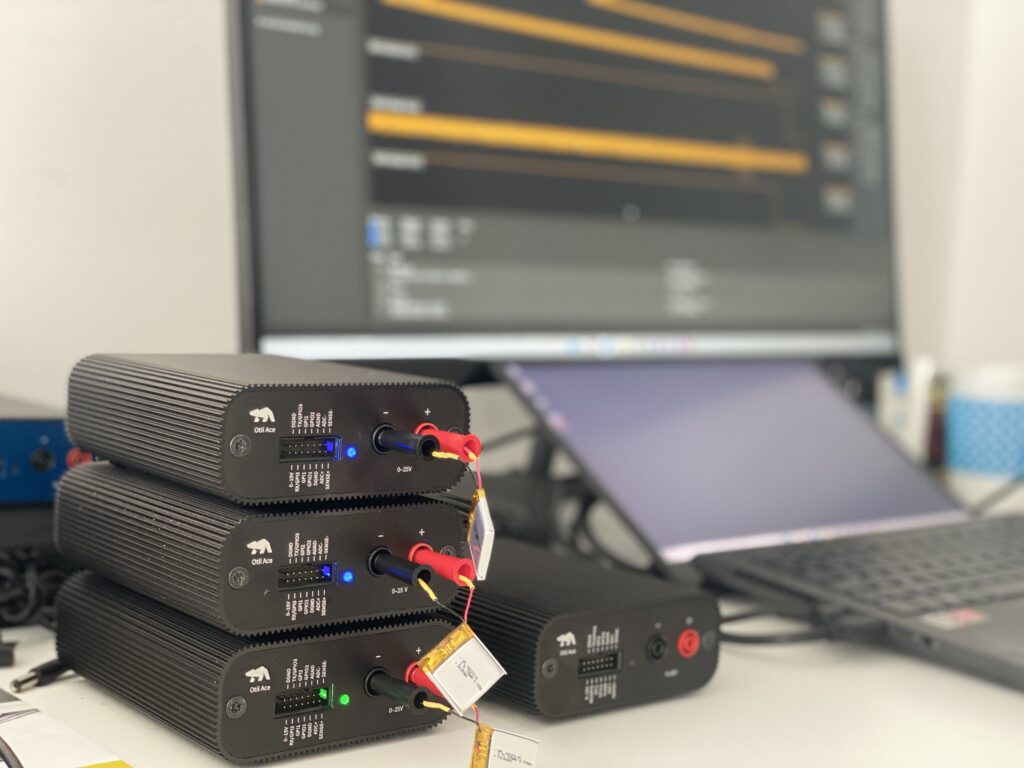 New software and UI
But that's not all. We also introduced Otii software, which has been significantly improved especially for long measurements. Taking the similar approach to Mathwork's Matlab the software is modular, so customers can choose how they want to use the tool by adding different software modules for different use cases such as power measurements for continuous integration, or as a battery simulator. Automation is a key aspect of long measurements, regression testing and benchmark, and our Automation Toolbox supports scripting in multiple languages, such as Python and C# to enable simple and easy set-up. The software environment for the two quadrant source measurement units has been updated with a host of new features, including improved CSV export, full HDPI support, full responsive UI and more.
The latest software is available for download now.
Live partner demos at Embedded World
At Embedded World, the live demos of power measurements and current profiling of IoT modules from Arduino and Particle, as well as solar IoT panels from Powerfilm and Epishine, were a great success. They showcased the ease of use and importance of measuring and understanding the behavior of the application, device and energy source. In addition, Nichicon showcased its latest battery and unique fast discharge capability with Otii Ace Pro and Qoitech's latest solution for battery testing. Also, the Okdo team demonstrated their latest release, ROCK SBC and collaboration with Radxa, and its power performance was measured with our solutions. Okdo and its sister company RS components are officially distributing Otii Arc Pro and Otii Ace Pro.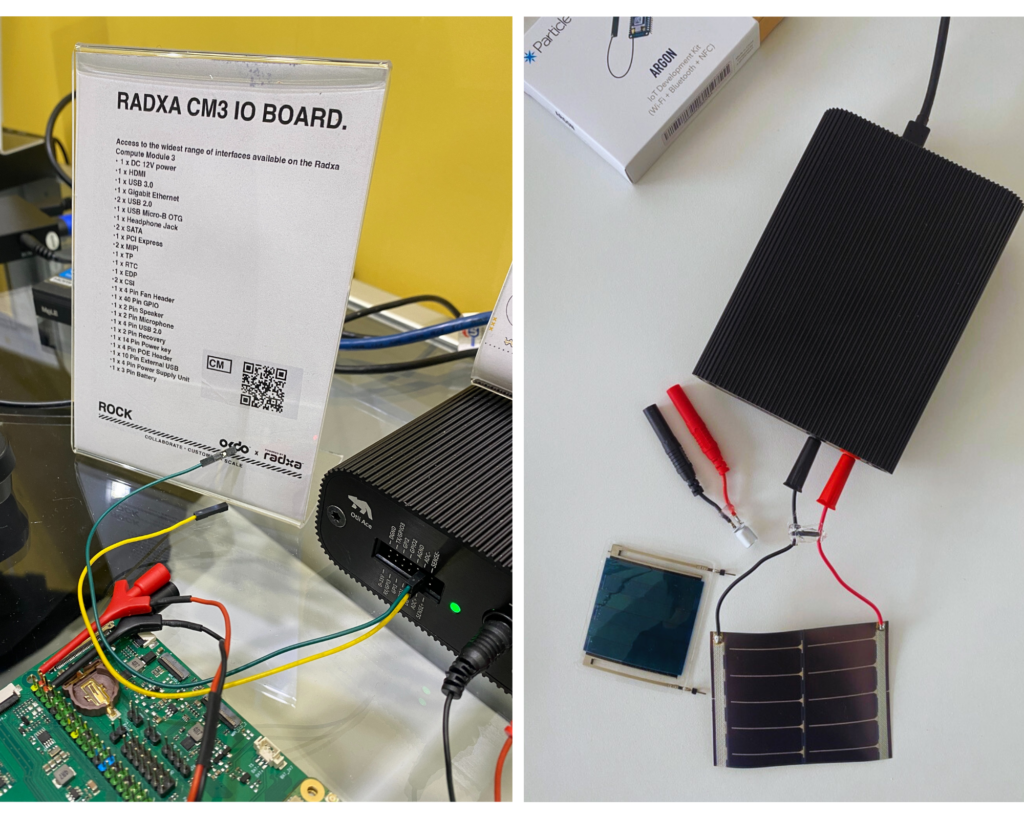 For more Embedded World news from our booth and other highlights, check out Stuart Cording and Elektor Engineering Insights from EW23: